I usually don't install a lot of apps on my phone outside of work, but a couple of weeks ago I came across 3 brilliant apps that I installed and that I'm still using today! 
Steller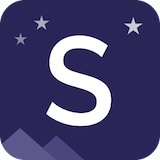 I discovered Steller thanks to an Instagram post of a gentleman called TheBowlerMan. If you're curious, go check his account, he's doing an amazing job. When I opened the Stellar link on the web, I instantly fell in love with the concept: "Everyone has a story to tell". Obviously, the story made by TheBowlerMan is a perfect example of Stellar's potential: stunning pictures punctuated by inspiring quotes. Beautiful.
I was so excited about the website that I jumped to my iDevice to install the app – which looked promising. And guess what, the app is great, I loved it! The design is pretty sleek, it's very intuitive, and you can play with the app and even create your first story without being logged in. No strings attached, so give it a try!
For me, Stellar is a brilliant idea, extremely well implemented on the app, especially on the story creation side. While playing with it, I created my first story, I still need to work a bit on it ;). It is also quite addictive. Most of the accounts I came across were from photographs, and the pictures are stunning. Get ready to be amazed!
One downside though, the app is not available on Android at the moment, too bad…
Available on iOS.
Peak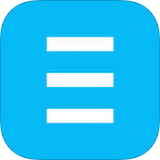 If you are bored of your usual tube games and you want to do something more useful for your brain, have a look at Peak. 
This app is designed to improve your mental skills thanks to a daily series of mini-games. At the beginning, you should be able to reach your goal in 5 minutes, then you will need to work harder. You can also follow the progress of your grey matter on various aspects: memory, focus, mental agility, language or problem solving.
I really liked the onboarding experience: you chose what you want to work on, when/if you want the app to send you reminders, and then you create your account. The app then tailors a training program based on your inputs and you can start playing training, as you wish.
So, if you are ready to give a shake to your lazy grey cells, install Peak and play with it (it's iOS and Android friendly). But if you are still not convinced, Peak can explain the Science of it: its team of neuroscientists and gamers created every game to have specific benefits. Give it a try ;)
Trello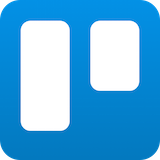 If you're not familiar with the name, you won't be able to guess what Trello Trello is. In short: organize anything. In more words: it's a brilliant mix between Jira and Evernote, but simplified to the bare minimum. No airplane cockpit here, you just have what you need and that's enough.
Basically in Trello, you have boards containing lists, containing cards. That's just to get you familiar with the wording. Don't worry, no need to remember it, everything is so intuitive that you will understand it straight away and wonder why you were not using it before. Right, you probably didn't know about it…
I started to write an example of Trello usage, but a picture speaks a thousand words… and a Trello demo even more, see for yourself with The editorial calendar demo or the Guide.
Trello is so flexible than you can use it for anything: at work, at home, to plan a project, your holidays or a wedding. And you can add anything that will help you getting organised: text, images, attachements, checkbox lists, etc. Use it by yourself, or invite friends or colleagues, it's up to you, as long as you get things done ;)
Big plus: if you too like continuity as I do, I bet you will enjoy using Trello: it's available on the web as well as on Android and iOS. 
Bonus
I promised you a bonus, here it is: appHunt. It is a pretty cool Android app that allows you to discover and rate new apps. You may know how difficult it is to be featured on the app stores, and sometimes it is the only way you'll discover apps. AppHunt gives you the opportunity to discover hidden gems, based on people's votes. You like an app? Add it or vote for it on appHunt, and discover the top and latest apps added. It's that simple!
I hope you too enjoyed my new favourite apps. The common thing between the 3 apps I discovered is that they are brilliant ideas and their usability is excellent. I will personally give a big round of applause to their UI and UX team, they did an amazing job!